Ending November 18, 2022
---
---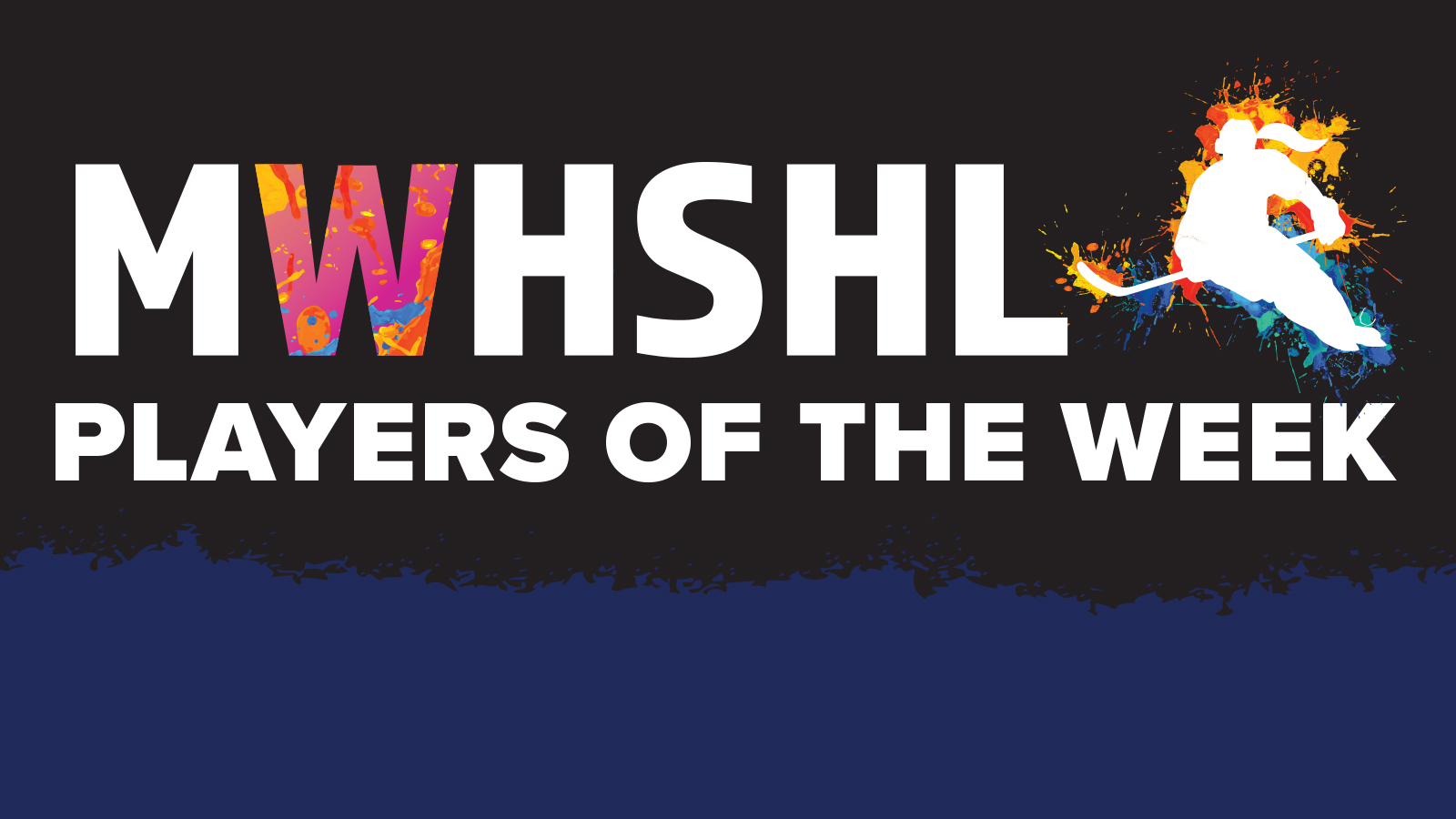 ---
Congratulations Players of the Week!
* You can also view the Players of the Week Archives.
Division 1: Mikaela Nimetz, Shaftesbury Titans, Forward #5
Mikaela had a fantastic 4-point week. On Thursday, Mikaela worked hard, end to end, creating opportunities for a team win against the CSLR Renards. She gave her team a chance when she potted a mid-third period goal bringing them within 2. The next day against the River East Kodiaks, Mikaela shone again, tallying a goal and adding two assists including the secondary assist on the game winning goal for a convincing Titans' 6-3 win over the River East Kodiaks. Congratulations Mikaela!
Division 2: Keira Mason-Vandel, Sturgeon Heights Huskies, Forward #8
Kiera Mason-Vandel dominated this week, leading her team to their fifth straight win their 5-0 season. Keira had a stellar performance registering three points in the 4-2 victory. She extended the Huskies lead late in the first period less than a minute after the games opening goal. She then added two assists in the third period, first on the games winning goal and then started the passing play on the insurance goal with 1-minute remaining. Congratulations Keira!
Division 3: Abby Reichert, PCI Saints, Goalie #1
Abby Reichert kept her Saints in two contests this week, standing on her head in both games. On Tuesday, she stopped 49 of 51 shots, including 25 in the final frame for a save percentage of .96 % frustrating the visiting CPET Canadiennes. Abby then followed that stellar performance with another on Thursday, where she led her team to their first win of the season. Abby aggravated Murdoch MacKay stopping 42 of 44 shots. She had a save percentage for the week of 0.955%. Congratulations Abby!