Ending November 25, 2002
---
---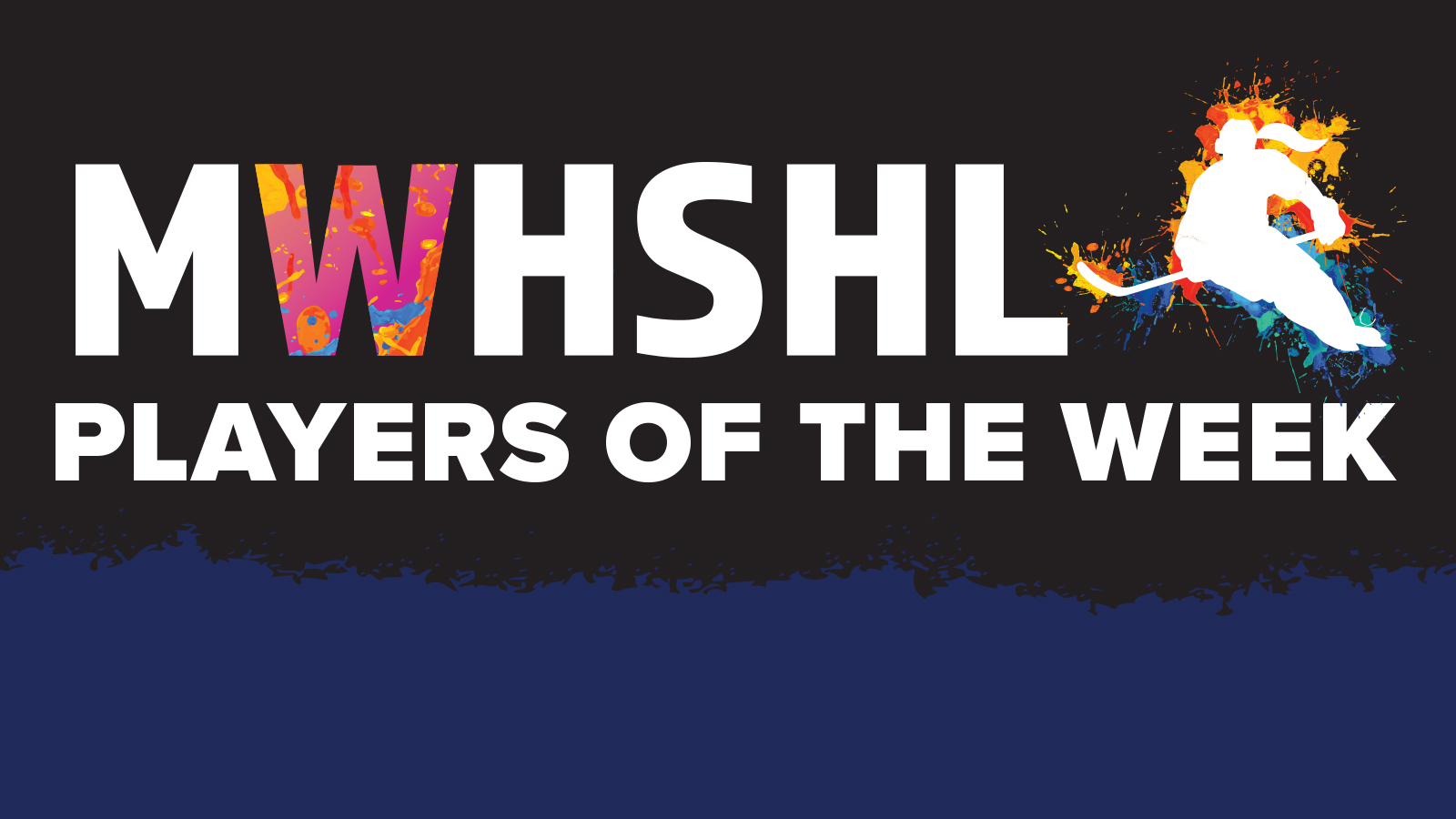 ---
Congratulations Players of the Week!
* You can also view the Players of the Week Archives.
For the week ending November 25, 2022
Division 1: Annabelle Perreault, VMC Trojans, Goalie #1
Annabelle was red hot in all her games this week. On Tuesday, she was the difference maker in her team's 4-2 win over the Shaftesbury Titans, stopping 44 of 46 shots despite her team being outshot by the Titans 46 to 17. On Friday, Annabelle minded the net for a barn burner against last season's champion CJS Olympiens. She stopped 25 out of 29 shots for a gallant come back in a 4-3 loss. Congratulations Annabelle!
Division 2: Sophia Heidinger, JH Bruns Broncos, Defence #16
Sophia Heidinger scored 3 goals and added 2 assists in a wild 7-4 win against the Sturgeon Heights Huskies Monday. Sophia's speed moving the puck up the ice was exceptional and she was able to skate past many of her opponents. The next day, she played her heart out in a extremely competitive game and 4-2 lost against last season's Champion Sanford Sabres. Sophia has proven to be an extremely hard working, clean and highly skilled player. She is the Broncos most talented player and leading scorer with 16 points so far this season. Congratulations Sophia!
Division 3: Sadie Maciura, Westwood Warriors, Forward #19
The Westwood Warriors played their hearts out on Friday with Sadie leading the way through hard work and determination. She anticipated the plays and used her teammates looking for a pass/play at the net setting up scoring opportunities throughout the game. She also scored 2 goals in a 4-0 win over the Springfield Sabres. Congratulations Sadie!