ending December 2, 2022
---
---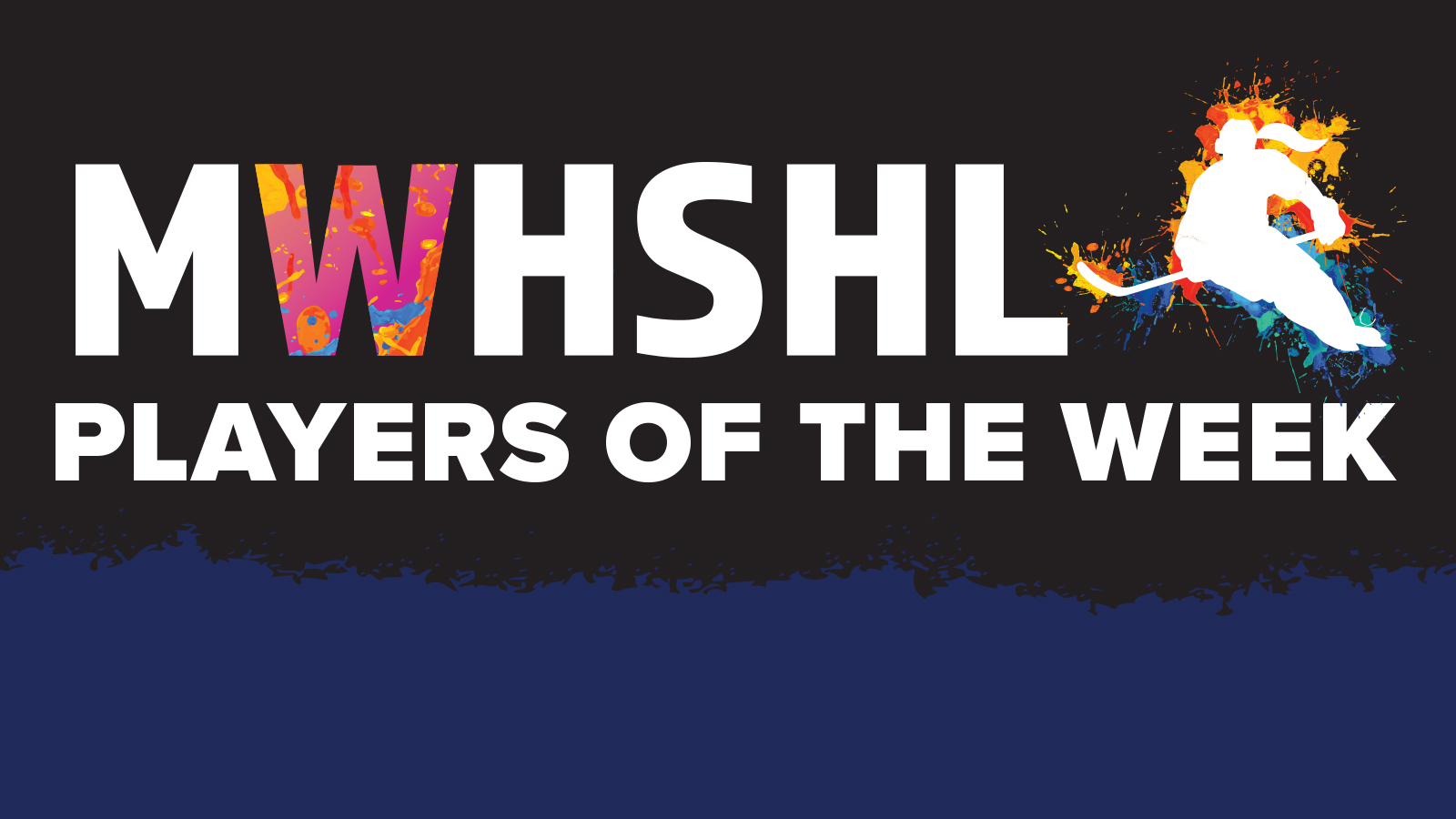 ---
Congratulations Players of the Week ending December 2, 2022.
Division 1: Paige Dixon, SMA Flames, Goalie #1
SMA Flames claimed two victories last week with Paige dominating in net. On Wednesday vs the Churchill Bulldogs, fans were treated to a thrilling win with Paige stopping 33 of 37 shots in regulation time, and 10 of 11 in the shout out, for a 5-4 win. Two days later vs. the River East Kodiaks, Paige stopped all 22 shots on net for a 4-0 shut out win. Congratulations Paige!
Division 2: Sarah Craig, Beliveau Barracudas, Defence #18
Sarah helped her team win two games this week. On Wednesday, Sarah scored 1 goal and added an assist in a hard fought 3-2 win over the Oak Park Raiders. A day later, she picked up where she left off, skating hard, back checking and fighting for puck possession. She earned another assist in her team's 5-1 win over the SJR Eagles. Congratulations Sarah!
Division 3: Ashlyn Salamon, Dakota Lancers, Forward #24
On Thursday, Ashlyn, one of the Lancers' leading scorers, used desire and strength to control the puck resulting in 2 goals and 2 assists for a 5-0 win over the PCI Saints. Ashlyn's skill allowed her to dominate the ice and her performance was fan pleasing. Congratulations Ashlyn!
* You can also view the Players of the Week Archives.