ending December 9, 2022
---
---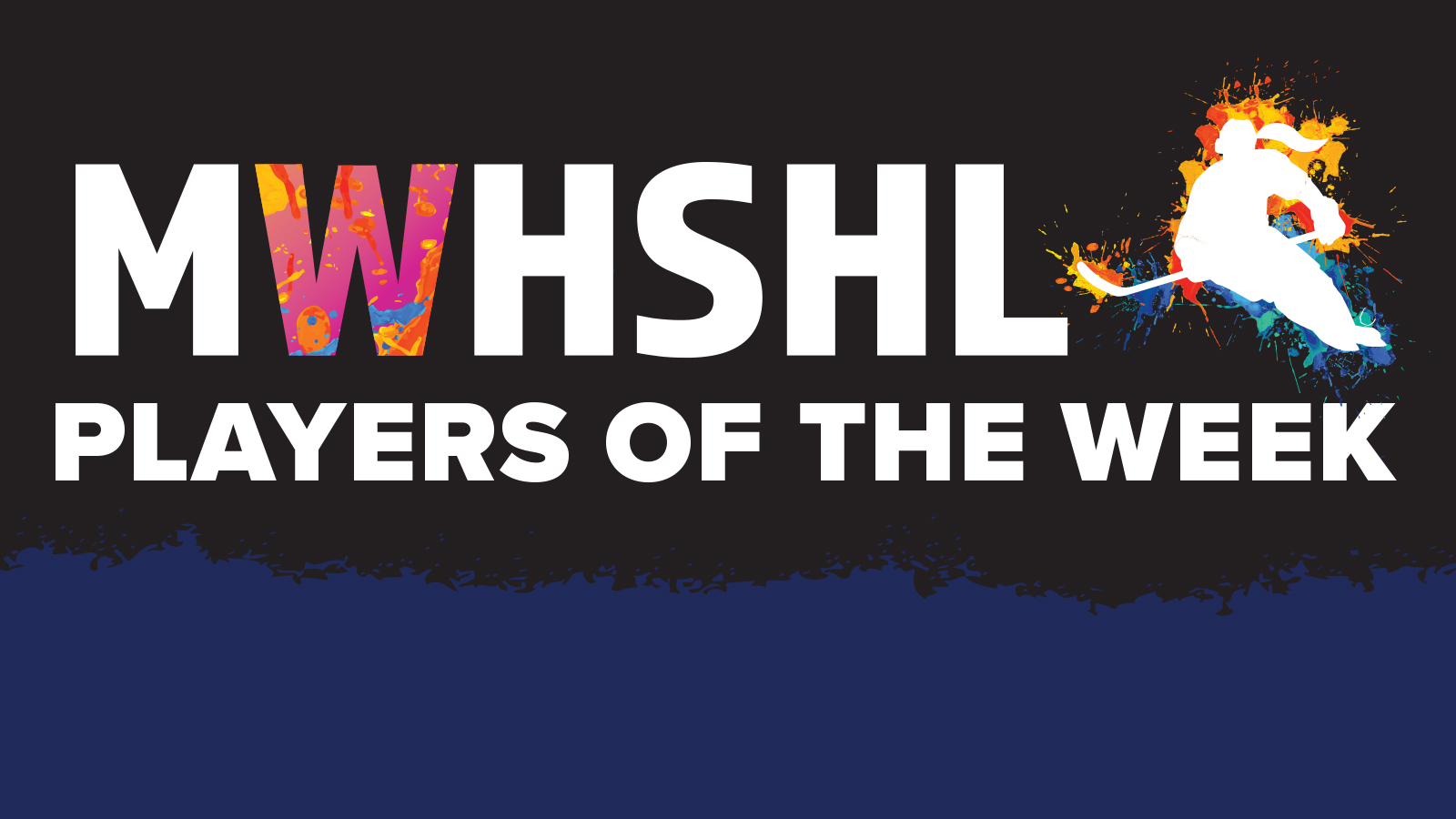 ---
Congratulations to the Players of the Week ending December 9, 2022. You can also view the Players of the Week Archives.
Division 1: Olivia Price, CJS Olympiens, Forward #10
Olivia Price had an outstanding week. On Tuesday, she helped her team squeak by the talented Shaftesbury Titans by a score of 4-3, putting up one goal and an assist. Her goal was scored on a great back and forth passing play with her assisting teammate. Three days later, Olivia dominated in the Olympiens game over the VMC Trojans, scoring 2 goals in their 7-1 win. Congratulations Olivia!
Division 2: Emma Thompson, SJR Eagles, Forward #13
After a successful PCI Classic the week previous, Emma played an outstanding game on Thursday vs the Selkirk Royals, scoring one goal in regulation time and then the shoot out winner for a 3-2 win. Congratulations Emma!
Division 3: Payton Zubec, Westwood Warriors, Goalie #30
Watching Payton play, she exemplifies the old age that suggests a great goalie is the backbone of any team. On Tuesday, Payton stopped all shots in a 2-0 win over the Springfield Sabres. Friday, Payton helped her team beat the division's top team, Murdoch MacKay, in a thrilling 4-3 win. She made key saves throughout the game and one huge save with just 27 seconds left in the third. Congratulations Payton!