Ending December 21, 2022
---
---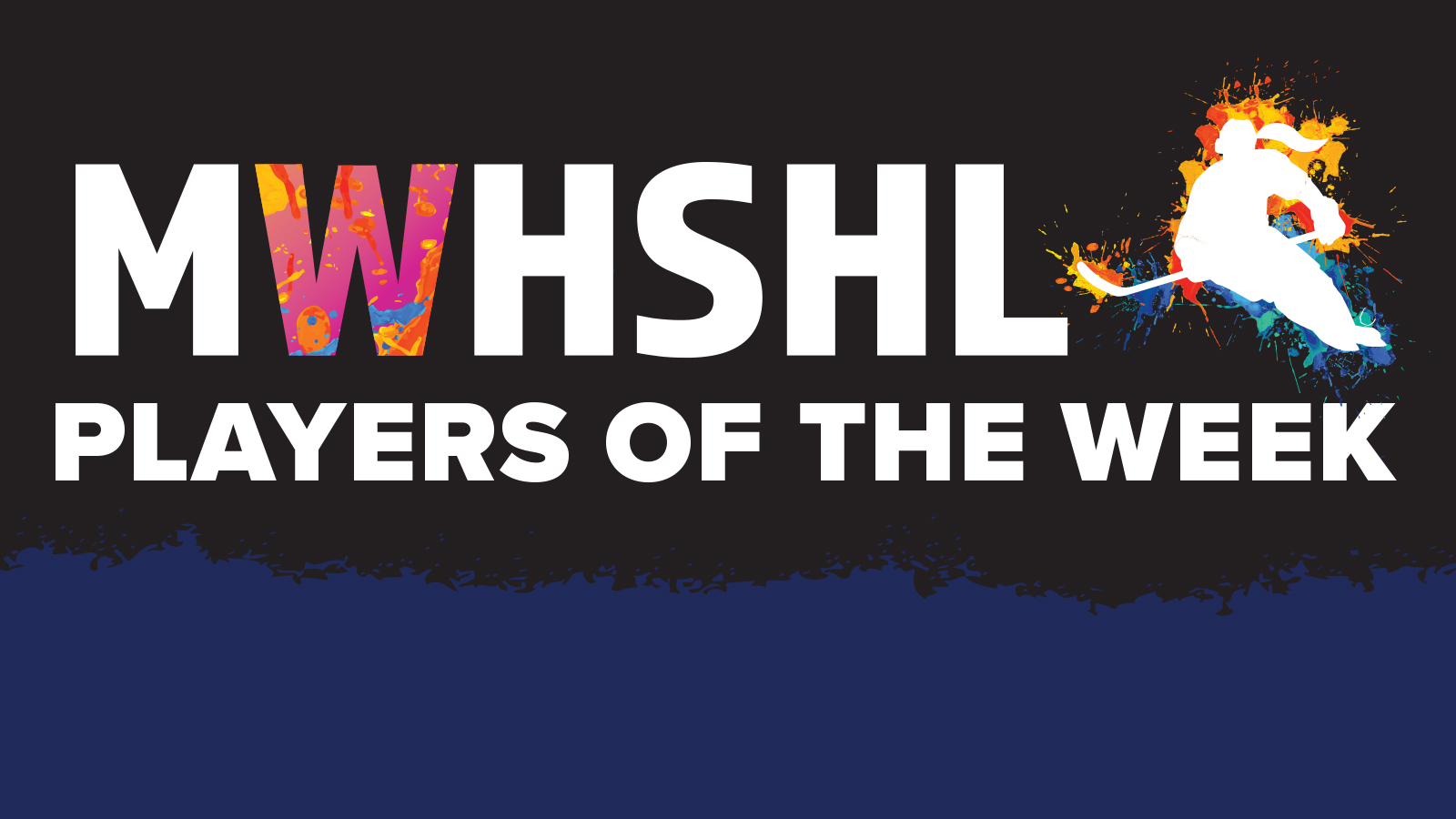 ---
Congratulations to the Players of the Week ending December 21, 2022. You can also view the Players of the Week Archives.
Division 1: Delainey Rigaux, Glenlawn Lions, Forward #16
When the going gets tough the tough get going and #16 Delainey is tough. On Wednesday, her grit earned her a late 3rd period goal, scoring with only 1:34 left to tie the game. She then scored the winning goal in overtime at the 3:00 mark helping Glenlawn squeak by with a 3-2 win over the relentless Miles Mac Buckeyes. Congratulations Delainey!
Division 2: Cassandra Carvalho, Garden City Gophers, Forward #16
Cassandra had an excellent game against the Sturgeon Heights Huskies. Cassandra scored 4 of her teams 5 goals in their 5-1 victory on Tuesday, two of which were unassisted as she made a play in her own end to turn the puck over and went end to end to score with 2 great solo efforts. She also played a strong game in her own end as she was always helping out. Congratulations Cassandra!
Division 3: Grace Kotzer, CPET Canadiennes, Forward #7
Hard working, team player, leader and friend to all is what describes Grace. She once again skated hard in her teams 2-0 victory over the Springfield Sabres on Friday. Grace has played 11 games and leads her team in scoring with 10 goals and 8 assists as a result of playing hard from the drop of the puck to the final whistle. Congratulations Grace!