Ending January 13, 2023
---
---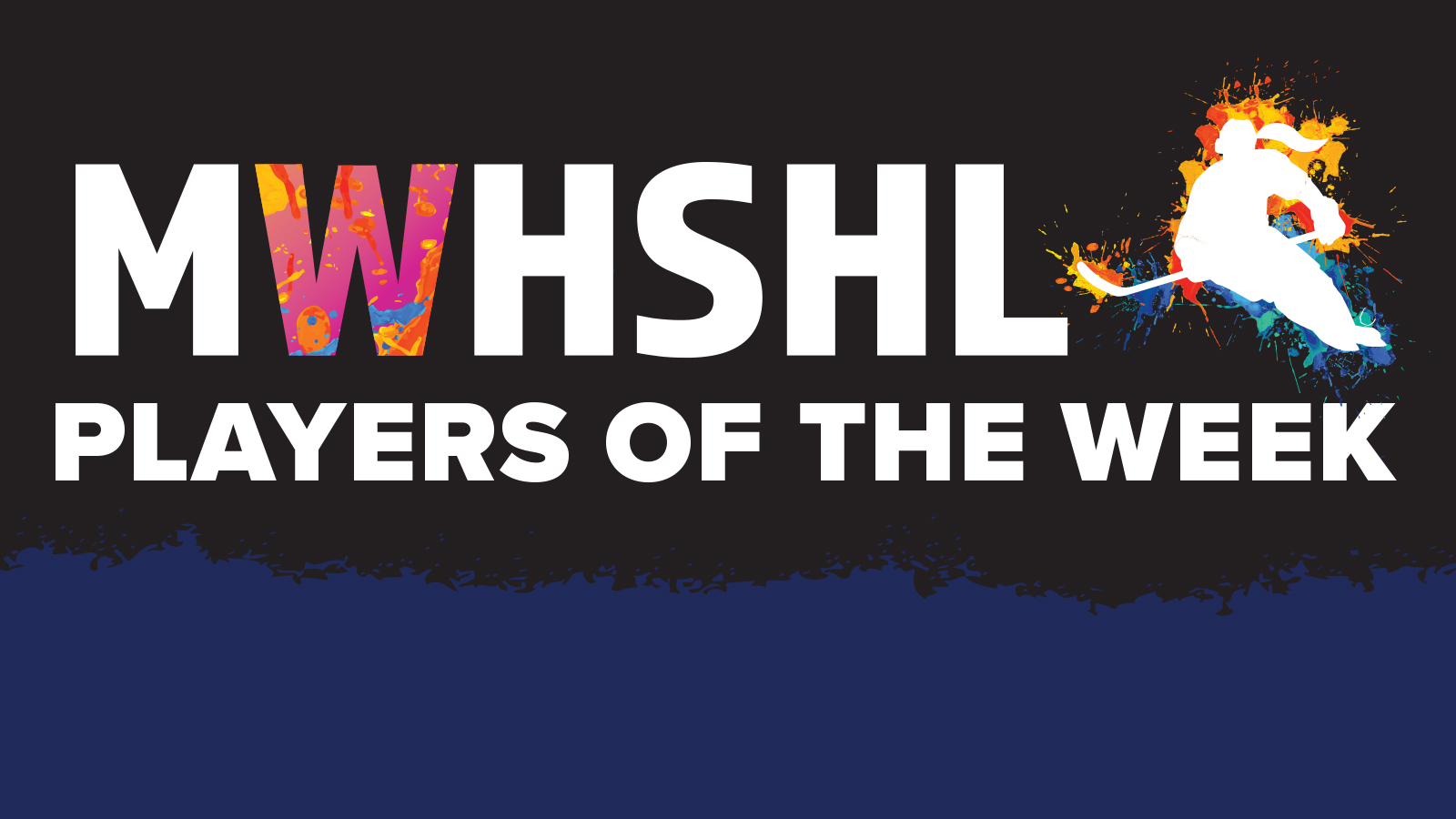 ---
Congratulations to the Players of the Week ending January 13, 2023. You can also view the Players of the Week Archives.
For the week ending January 13, 2023
Division 1: Kaylee McDonald, River East Kodiaks, Goalie #1
Kaylee McDonald is on fire as she back stopped her team to a 2-1 record to start the second half of the season. She had a 2-1 victory over the Shaftesbury Titans on the first Thursday of the second half, after making an outstanding 30 saves on 31 shots. On Tuesday she gave her team a chance to win in a wildly high scoring affair against the CSLR Renards but, after facing 45 shots the Kodiaks fell 7-5. Kaylee bounced back with another 2-1 victory to book end the week. She made 15 of 16 saves against a tough opponent in the Miles Mac Buckeyes on Friday. Congratulations Kaylee!
Division 2: Megan Tomes, WKC Wolverines, Forward #19
Megan Tomes started the second half strong, recording points in three of the Wolverines first four games back. Tomes was a force to be reckoned with, recording 2 goals and adding 4 assists in her team's 10-0 win over the SJR Eagles on opening day of the second half of the season. The following day she added an assist and started the shootout with a snipe past the Garden City Gopher's goalie to give her team all they needed to win the game by a score of 2-1. On Wednesday she potted another 2 goals against the Selkirk Royals bringing her to 4 goals and 5 assists for a whopping total of 9 points. Congratulations Megan!
Division 3: Heidi Taylor, CPET Canadiennes, Forward #15
Heidi Taylor started the new year strong notching a goal and an assist in her teams 3-2 win over the Dakota Lancers on January 6th. She then added to her steller play with two more assists in her teams 2-0 win over the Westwood Warriors on Thursday. Heidi has now doubled her point total for a total of 8 points this season. Congratulations Heidi!