Ending January 20, 2023
---
---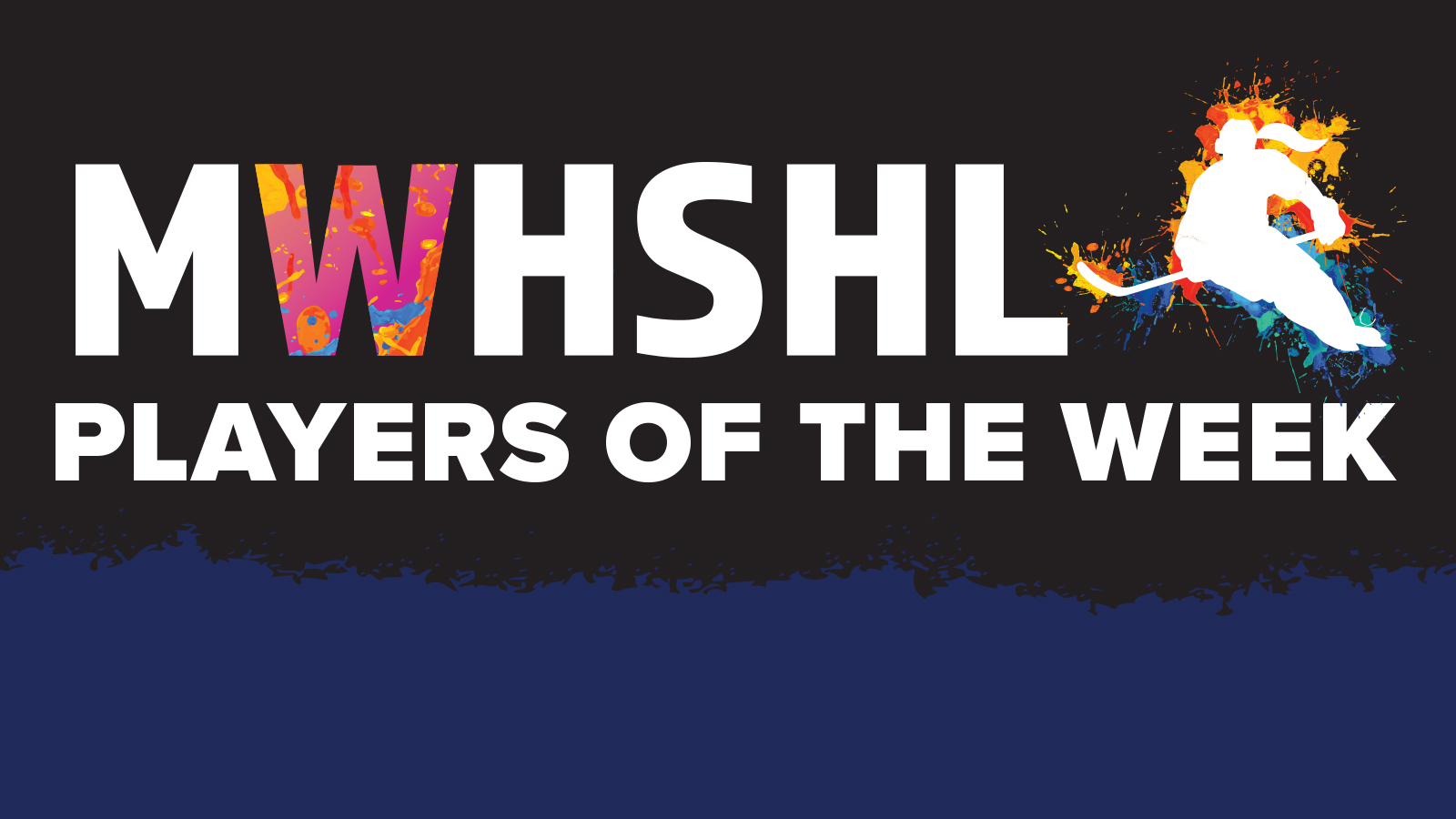 ---
Congratulations to the Players of the Week ending January 20, 2023. You can also view the Players of the Week Archives.
For the week ending January 20, 2023
Division 1: Rio Pierre, Shaftesbury Titans, Forward #9
Rio Pierre lit 🔥 up the score sheet in each of her teams three wins this week. She started off on Monday by tallying 3 assists in her teams convincing 7-2 win over the Churchill Bulldogs. On Wednesday she hit the back of the net with three straight goals, 2 late in the first period and another midway through the second to put the game away over the Miles Mac Buckeyes in a 8-0 thumping. On Thursday not 24 hours later, Rio once again propelled the Titans to a 7-2 win over the Bulldogs. She saved her best for last netting 4 goals and adding an assist for a 5 point game. Congratulations Rio!
Division 2: Alyssa Downing, Garden City Gophers, Forward #20
Alyssa Downing had a 4 point week while leading the Gophers in a perfect week. (2 wins in 2 games?) On Thursday Alyssa added to her point total for the year with two assist in her teams 4-1 win on the road over the Lorette Scorpions. On Friday she moved from providing the helpers to tickling the twine with 2 goals against the WKC Wolverines. She scored the second and third goals of the game in the Gophers 3-0 win. Congratulations Alyssa!
Division 3: Kaitlyn Davy, Murdoch MacKay, Forward #4
Kaitlyn Davy had a solid week as she scored the OT winner in her teams hard fought 2-1 win over the Dakota Lancers on Monday. On Wednesday she earned herself another point with the primary assist on her teams loan goal in a heartbreaking 2-1 defeat by their neighbouring Transcona rival, the CPET Canadiennes. Congratulations Kaitlyn!