Ending January 27, 2023
---
---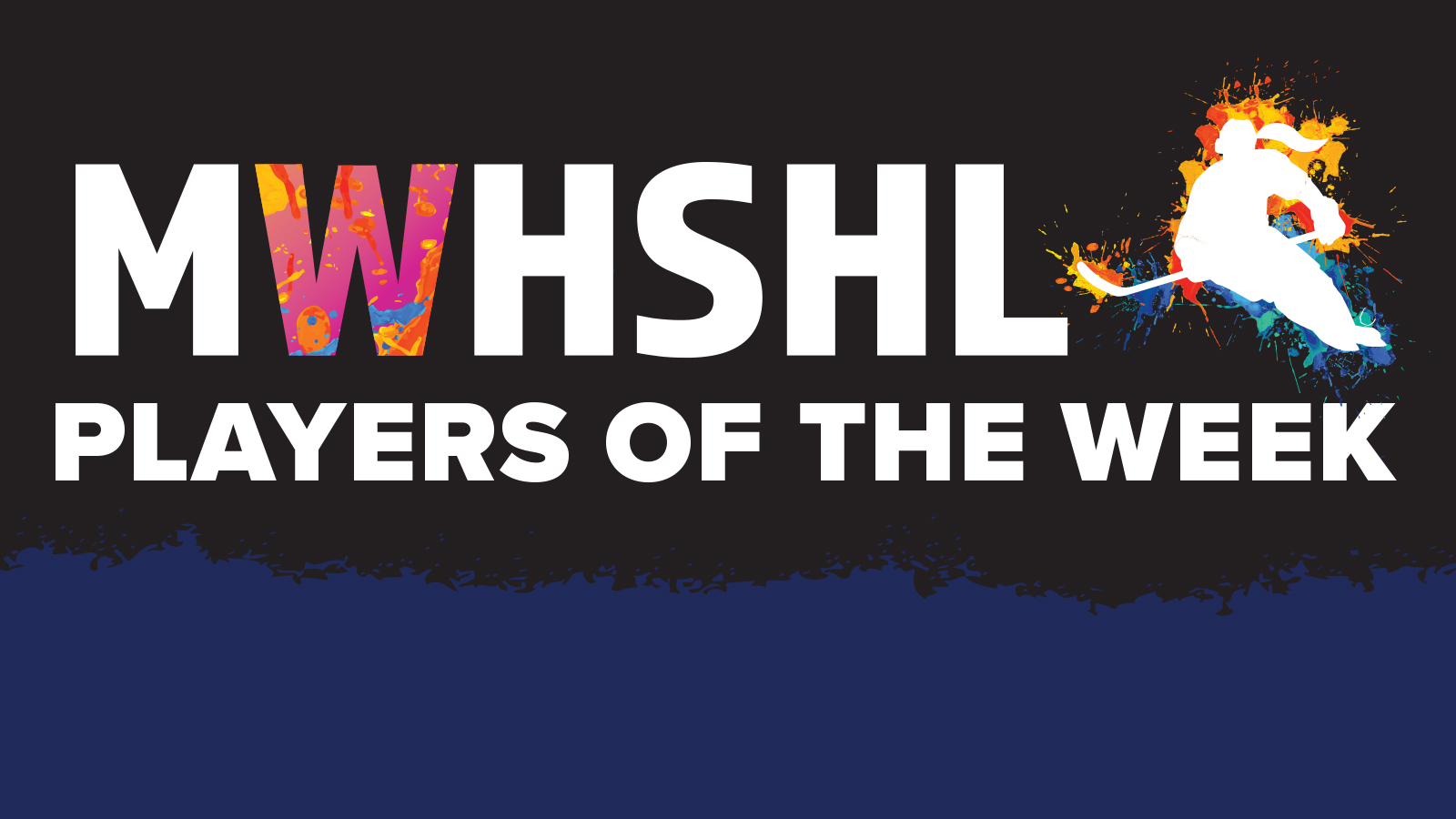 ---
Congratulations to the Players of the Week ending January 27, 2023. You can also view the Players of the Week Archives.
For the week ending January 27, 2023
Division 1: Annika Devine, CJS Olympiens, Forward #12
Annika Devine had a stellar week, leading her Olympiens to two wins. It was a scoring barrage for the Olympiens as they put up 11 goals in two games. On Tuesday Annika recorded 1 goal and 1 assist in her teams 6-0 win over the Miles Mac Buckeys. She then followed up with another outstanding game two days later, tallying another goal and assist in the Olympiens 5-4 dramatic shoot out win over the CSLR Renards on Thursday. Congratulations Annika!
Division 2: Bronwyn Holroyde, Sturgeon Heights Huskies, Forward #13
Bronwyn Holroyde is leading her team in points after her 4-point week. On Thursday she was the primary assist midway through the second period to tie the game at 2's in the Huskies 4-3 loss to the Beliveau Barracudas. On Friday she led the Huskies with 2 goals and an assist in their 5-2 win against the Lorette Scorpions. She was able to give her team their second lead by scoring on the power play. She then added an insurance goal with 3:49 remining in the third to salt away the win for the Huskies. Congratulations Bronwyn!
Division 3: Emily Kay, CPET Canadiennes, Goaltender #31
Emily Kay led the Canadiennes to three wins this week. On Monday she stopped all 11 shots in CPET's 2-0 win over the PCI Saints. She followed up her Monday shutout by stopping 16 of 17 shots in their 2-1 defeat of the Dakota Lancers on Thursday. Finally in her third game in 5 days, she stopped 16 of 17 shots again as her team finished 3-0 for the week, concluding with another hard fought 2-1 defeat of Murdoch MacKay on Friday.