CSHC earns Winnipeg Free Press Division 2 Championship Title!
---
---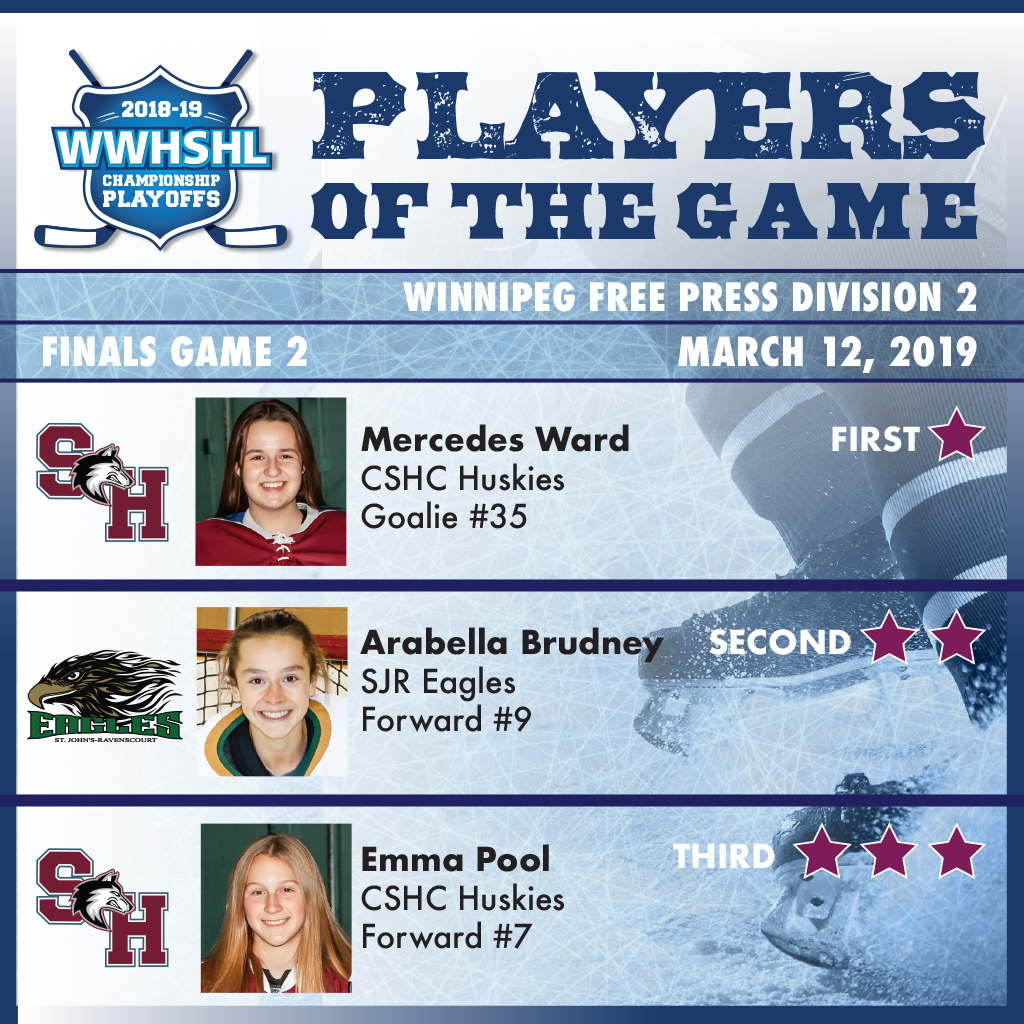 In the Winnipeg Free Press Division 2 Playoff Finals yesterday, the Sturgeon Heights Huskies beat the SJR Eagles 3-1 to claim the series and Division title.
The three stars of the game were:
Mercedes Ward, CSHC Huskies
Arabella Brudney, SJR Eagles
Emma Pool, CSHC Huskies
Photo Albums available end of week. Highlight photo from Jason Halstead Photography below.
Division Series Schedules & Results:
Congratulations CSHC Huskies!