SMA wins back-to-back League Championships!
---
---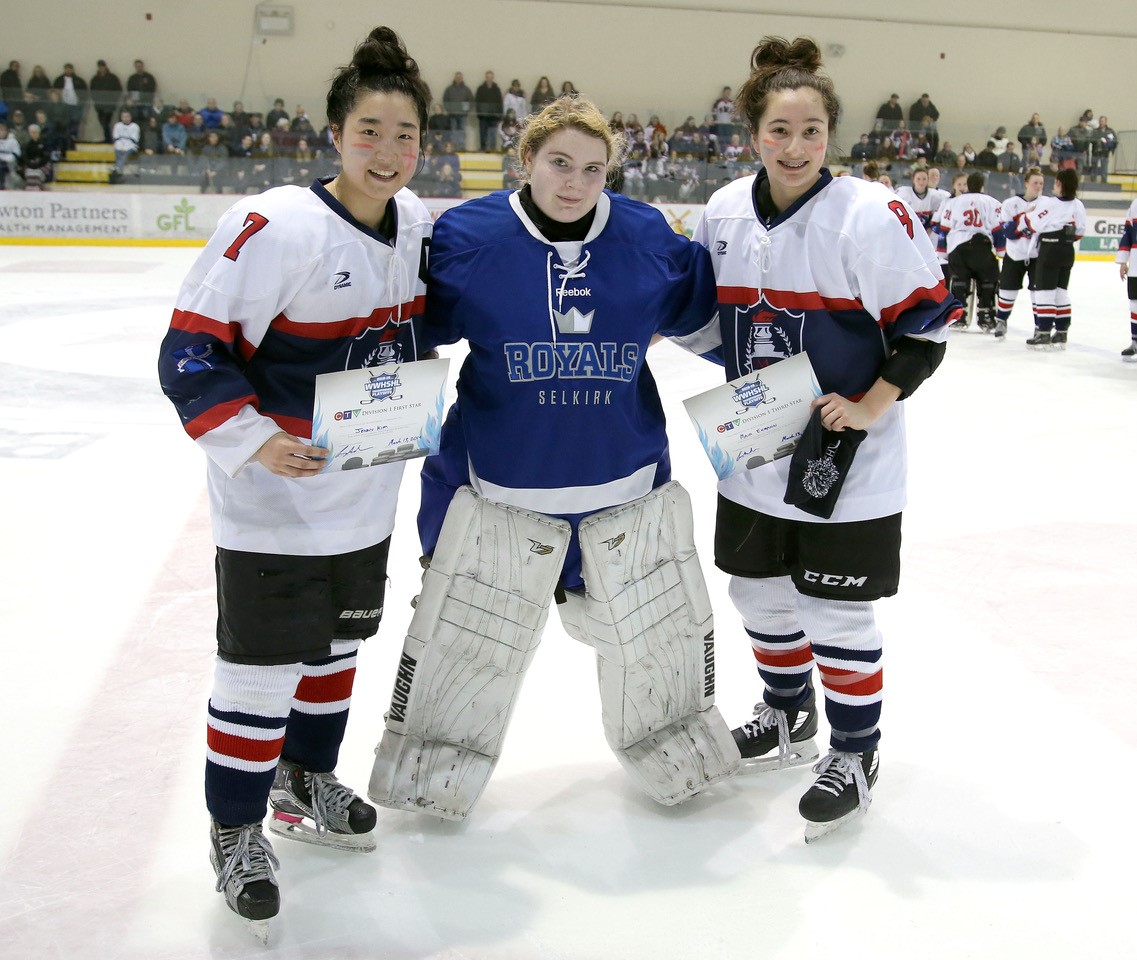 March 13, 2019 - For the second year in a row, the St. Mary's Flames won the CTV Division 1 series to become WWHSHL Champions! The Flames won this season's final series tonight with a hard-fought 3-1 victory over the Selkirk Royals. The opening goal was scored by Flames Maia Ehmann (unassisted) at the 6:11 mark of the first period. The Selkirk Royals were unable to answer that goal until the third period with a goal from Amy Maclaren, assisted by Amy Carter and Brooke Johnstone, at the 16:59 mark of the third period. Within the minute, the Flames Claire Hibbert assisted by Maia Ehmann, gave the Flames a 2-1 lead. The dynamic duo of Hibbert & Ehmann then scored an insurance goal (empty net) to secure the Flames 3-1 game and series win.
The Stars of Game were:
Jenny Kim, St. Mary's Flames
Jodi Clifton, Selkirk Royals
Maia Ehmann, St. Mary's Flames
Photo Albums available. Highlight photos from Jason Halstead Photography below.
Division Series Schedules & Results:
Congratulations St. Mary's Flames!